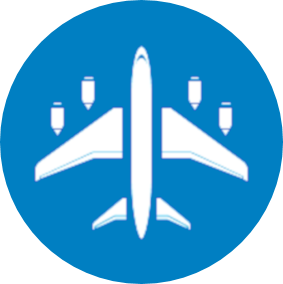 (TT-0154) Introduction to Composite Materials - Level 1
by EASA TT
This course assumes that the learner is new to the subject of Composite Materials. Starting at a very basic level, it explains what composites are, and why they have been developed, all the way through to the most modern aerospace applications.
The second part of the course looks in more depth at the properties of Composite Materials that are important in Aerospace. This covers how the certification requirements change as Composite Materials replace Metal as main structural components. Lastly we look at operation of Composite Fleets and highlight the operational challenges that will be faced by an increasingly large fleet of composite aircraft as they age. This second part will also highlight associated EASA (and other) requirements.
____________________________________________________________________________________________


Registration external participants:  Please fill out the application form (encl.under Reference Resources below) and send the signed form to TT@easa.europa.eu.  Your application will be processed in due course and you will receive an automated course confirmation upon registration.
The invoice will be issued to you by email after your course attendance. NB: The payment can only be made via bank transfer! 
Available Languages:
English
Who Should Take This:
Aviation Authorities;
Aviation Organisations;
This course is specifically aimed at teams responsible for the certification and approval of organisations using composite materials. However, it will also be of interest to anyone following the development trends in aircraft, who may not have a background in engineering or materials science, and wishes to learn more.
Objectives:
Solid awareness of what composite materials are, why they are used, and the issues facing the use of them in the aerospace industry.
Understand how these issues are related to the requirements for both certification and operation of composite-based aircraft.
Support Contact:
TT@easa.europa.eu
Session(s):
(TT-0154) Introduction to Composite Materials - Level 1 - TT-0154.13
Seats: 7
Schedule: 12-May-2020 09:30 - 12-May-2020 17:00 CEST
---