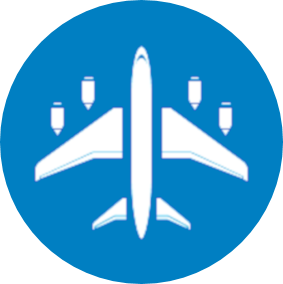 (TT-0789) Introduction to Composites - Level 2
by EASA TT
This course is intended to provide an introduction to composites at 'Level 2'*, from a regulators
perspective, and help to create, at least, the minimal level of awareness considered to be necessary for those with airworthiness responsibilities who wish to work with composites.
The course is based upon the content of AMC 20-29, including emerging themes of interest, e.g.
EASA (Certification Memos) CMs and/or Certification Review Items (CRIs) addressing Sandwich Structures, Bonded Repair Size Limits, Shared Databases, Composite Seats etc.
Delegates should have an initial awareness of what composite materials are, why they are used, i.e. prior attendance to the course 'Introduction to Composites - Level 01', of similar, is recommended. Furthermore, prior experience of working with more conventional metallic structures in airworthiness functions is recommended.
The course is considered to be a primer for existing more extensive 'Level 2' courses, e.g. online
courses, such as CSET, CMfg, and/or some manufacturers product specific courses.
____________________________________________________________________________________________


Registration external participants:  Please fill out the application form (encl.under Reference Resources below) and send the signed form to TT@easa.europa.eu.  Your application will be processed in due course and you will receive an automated course confirmation upon registration.
The invoice will be issued to you by email after your course attendance. NB: The payment can only be made via bank transfer! 
Available Languages:
English
Who Should Take This:
Aviation Authorities
Aviation Organisations
Objectives:
Encourage engagement with airworthiness level courses;
Identify design, manufacture, and continued airworthiness issues
Support Contact:
TT@easa.europa.eu
Session(s):
(TT-0789) Introduction to Composites - Level 2 - TT-0789.03
Seats: 7
Schedule: 15-Sep-2020 09:30 - 16-Sep-2020 17:00 CEST
---